Important News
Please check our ONLINE calendar for upcoming Events at Metcalfe Public School!

Thank you from the Library!
Thank you to all of our students, parents, grandparents, staff and volunteers for helping to make our November Scholastic Book Fair a success. Our sales were over $4600.00. As a result we were able to keep lots of great books for our school library. Congratulations to the following students who completed the activity pages and won a Scholastic $10.00 gift certificate to spend at the fair: Serena (JK), Lincoln (Gr. 2), Abby (4/5 MFI), Jane (4/5 MFI) and Louise (8A). Also congratulations to the winners of our Family Event draw held on Friday morning. Jack and Ms. Mumdizjan each won $25.00 worth of books from Scholastic.
Thank you also to the families who have sent in books for use in the library.
Season's Readings and Happy Holidays from the library.
COMING SOON!
Movie Night at MPS!

How to Train Your Dragon 2
Friday, November 28, 2014 at 6:30 p.m. (doors at 6pm)
More Info here!
The Jingle Bells Bazaar & Bake Sale is coming soon, Thursday, December 11, 2014! More info can be found here!

Term 2 Milk Order Forms
For December 8, 2014 to March 13, 2015. Orders due back to school by Fri., Nov. 28, 2014

Welcome Back September 2014 Newsletter

School Council Newsletter
November, 2014

Visitor, Volunteer & Student Pickup Reminders
When visiting, or volunteering at Metcalfe PS, please ensure that you sign in and out at the office, each time you are in the school. When picking up students throughout the day, or at dismissal, parents are asked to come to the office to sign out your child, and remain in the office/lobby area, and your child will be called down. Thank you.

Community Bulletins/Events

Bullying Awareness Week November 16-22nd. 2014 - Putting the Brakes on Bullying

Email - Attendance
Did you know that we now have an additional way to report your child's absence? You can now send us an email through absentmps@ocdsb.ca

Balanced School Day Timetable 2014-2015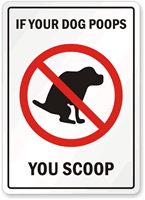 Please respect our school yard and playground area, by picking up after your dog. Thank you.

We have a new provider for the majority of our transportation this school year. For any late bus concerns, you can reach
Roxbourough Bus Lines at their Greely Office 613-821-1414
Barr Bus Lines - 613-826-3155
Direct Transpo - 613-749-0660

Day 1-5 Numerical Calendar

Insure My Kids Protection Plan
Information available here.
If you require a paper copy, please request one from the office.

OSTA Transformation Update

Homework Help in Mathematics
The Ottawa-Carleton District School Board, the Independent Learning Centre and the Ontario Ministry of Education continue to partner together to bring Homework Help in Mathematics to students. This free website focuses on live math help from certified teachers for students taking Grades 7, 8, 9 and 10 Math during this school year

**NEW**
2014 / 2015 Elementary Calendar